Finally, FiE has arrived after a few years of disruption, chaos and cancellation caused by Covid-19.  As droves of food industry executives descended on the Paris Expo south of the city, there was a buzz in the air: new venue, new ideas and new ingredients.  Over the course of the three days, based on conversations with exhibitors and visitors alike, several clear food ingredient trends stood out above all else:
Regional or local sourcing – customers increasingly seek local ingredient solutions.
Cost of living – price pressures are squeezing budgets
Plant-based – driven by demand, sustainability, and cost pressures, plant-based offers many solutions to food manufacturers.
While all these new trends offer many opportunities and perhaps some challenges, the post-Covid consumer is undoubtedly still placing a premium on health. There is no sign that this priority has changed.  If anything, it has become central to consumers.  Health remains a huge priority, and plant proteins are a key part of delivering this.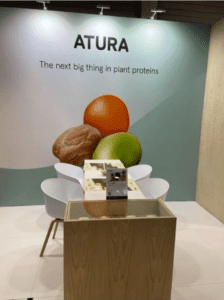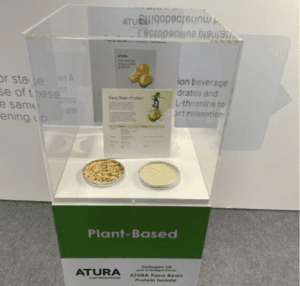 While plant-based foods have received some challenges recently, there is no doubt that the level of NPD and innovation in the ingredient space has continued an upward trend. If anything, plant-based was the dominant message over the three days in Paris. Did you check out our new Fava Bean Protein Isolate in the New Product Zone in Hall 7.2?
With this in mind, ATURA Proteins focused on breathing some fun and excitement into plant-based concepts. Using our new Fava Bean Protein Isolate in a Protein Ball, we delivered a tasty, healthy, clean-label snack fortified with protein at 15%!  This delivered a clean-tasting snack, high in protein, with a memorable hit of chocolate orange.
If you fancy downloading the recipe, please click here: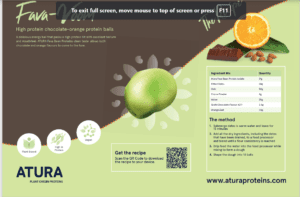 A special thank you to all our customers, and new contacts who visited the Marigot stand in Hall 4. See you in Frankfurt in 12 months!